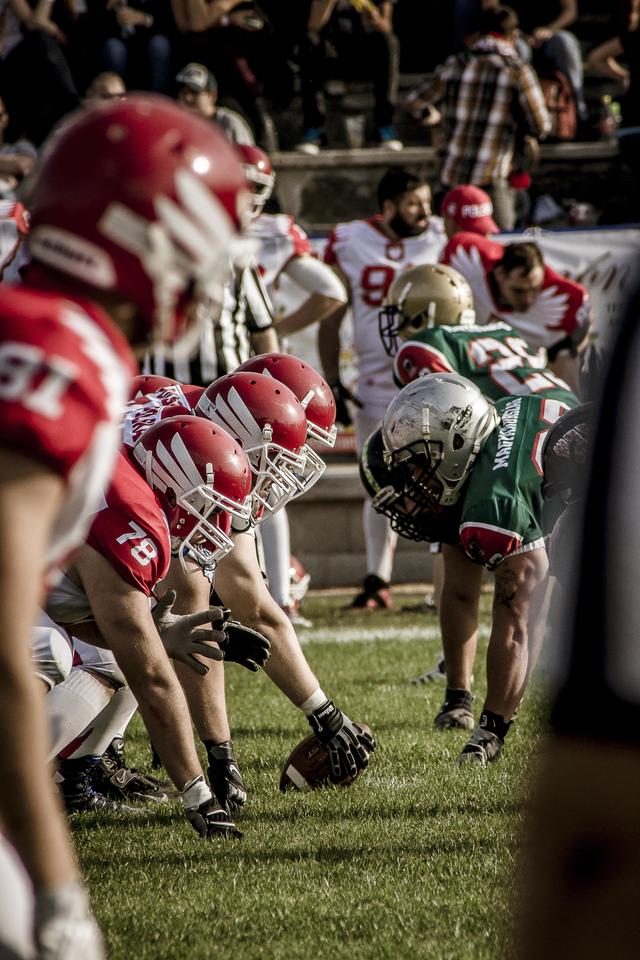 I'm not a big sports fan in general.  I didn't participate in organized sports in high school, although I did attend the football games because I was in the band.  During my college years I became more of a football fan as our team, Florida State, was on the way up, and it was exciting to be in a stadium full of tens of thousands of people.  Once married, John and I went to the FSU games when we could afford it, and always had a good time cheering, drinking diet cokes and eating cheese nachos.
Once the children started coming along we rarely went to the games, but we did watch them on TV.  As I gained weight over the years, I always kept my actual weight a secret from John.  After all, he probably didn't notice that I was a "bit" bigger than I used to be.  But one fall day, John and I were sitting on the living room couch watching FSU play, and the commentator said, "On the defense is "so-and-so", who is 6′3″ tall and weighs a whopping 285 pounds."  I couldn't help it.  The words came out of my mouth – "I weigh more than he does."  John whipped his head around and said, "No you don't."  I insisted I did and we both sat there, astonished and silent.  I can't speak for him, but I'd wager that he was shocked.  I was shocked that I actually said it out loud.
I was also so upset when I realized that I weighed more than a famous college football player.  How could that have happened?  That guy was HUGE.  His neck was gigantic, his shoulder were enormous and his legs looked like tree trunks.  Surely I wasn't that big.  And although he and I were similar in weight, that's where the comparison ended, because I wasn't nearly in the shape he was in.  I was all soft and fat, whereas he was all muscle.  Instead of it making me upset enough to finally get on with losing weight, the realization that I was bigger than most of the FSU football team sent me off the couch to the pantry for fortifications.  I made some chips and cheese for halftime, and later washed it down with diet coke and ice cream.  After all, I reasoned, I couldn't do anything about my fatness that day, so I might as well enjoy the rest of the game.
But I was wrong, because I could have done something about my fatness right then. But I chose not to. I chose to sit down and eat more and more food, hoping that I'd be able to drown my currently reality in chocolate. I couldn't.
As the years went by I often thought of that afternoon, and it became something I tried to joke about.  But every time I made a joke about it, I lost a little bit more confidence in myself.  Day by day I'd realize that I was still bigger than that huge guy, and day by day I'd do nothing except eat.  It would be several more years before I finally got serious about my weight.  I'm so glad that so many of you aren't waiting for another day or another year to make a change. Every day that you live is another day to improve your health and make better choices.  Even small amounts of weight loss are beneficial to your physical and emotional health.  Diane