If you've read my blog in the past, you might remember the blog post where I shared that my supposed best friend was not at all happy when I was losing weight.

One of the many ways she expressed her displeasure at my rapidly changing appearance was a snide remark she made when she saw this picture taped to the refrigerator in my kitchen.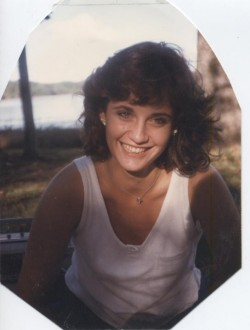 She said, "What's that picture doing there?"

I said something like, "It's my inspiration picture."

She said, "You don't think you can be that size again, do you?"

I remember standing in my kitchen looking at her dumbfounded. Finally I said, "Well, I'm certainly going to try."

If you look at the picture, you can see where that it used to be in a frame. When my weight increased by almost 100 pounds during my first pregnancy, I decided to put the picture away. Before I took it out of its shiny gold frame, I held it in my hand and cried a little bit. I thought to myself, "Why had I let myself get so big and fat? Why? Why?" Surprisingly, instead of crumpling the picture up and throwing it in the trash, I put it in a drawer, sighing in resignation over the fact that I'd never look like that again. Or would I?

John asked me one time what had happened to the picture and I just shrugged as though I did not know. But the truth is that I put the picture away because I no longer looked like that, and whenever I saw that picture it reminded me of how much I had changed.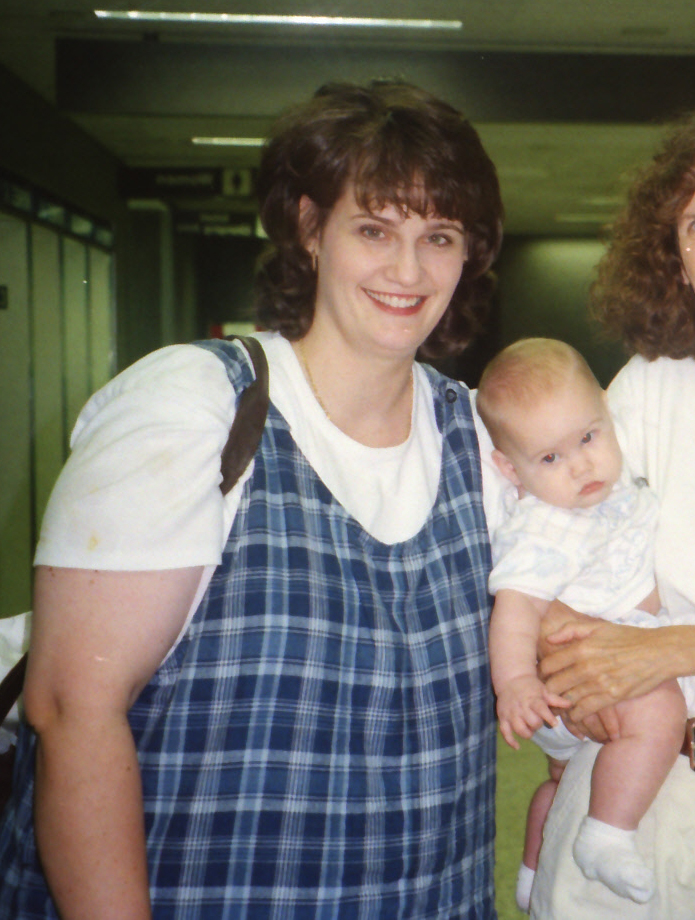 Every so often throughout the years that I struggled with morbid obesity, I'd come across that picture when cleaning out a closet or a drawer.

When I finally got serious about losing weight I searched through all my bedroom drawers until I found that picture buried under some t-shirts that no longer fit me. I took the picture to the kitchen and taped it on the front of the refrigerator.

I decided it was my inspiration picture.

I knew I couldn't look exactly like that picture again, but it served as a reminder of the old Diane who had gotten lost under the layers of fat and whose self esteem was in the toilet. Every time I saw that picture I was reminded of how healthy and fit I used to be. I was reminded that the old Diane wasn't gone forever, she was just hiding behind layers of fat.

That picture filled me with hope.

The picture also helped me when I felt weak and wanted to eat something that I really didn't need. After all, the refrigerator held the makings for sugar cookies and the pantry was right next to the refrigerator!

The picture did not defeat me. Instead, it inspired me to look and feel the best that I could. It inspired me to keep walking every morning and to keep making healthy food choices.

It still inspires me to maintain my 150 pound weight loss.

I'd like to put a challenge out there for you.

Find something that inspires you and post it on your blog or display it somewhere in your house. It doesn't have to be a picture. It can be an old sports trophy, an item of clothing, or even a letter from someone you love.

When days get tough you can look at your inspiration item and find encouragement and motivation to continue on your path.

Do you already have an inspiration picture or can you see where this might be a good thing? Diane