It's been a wonderful and hectic last four weeks. Christmas happened.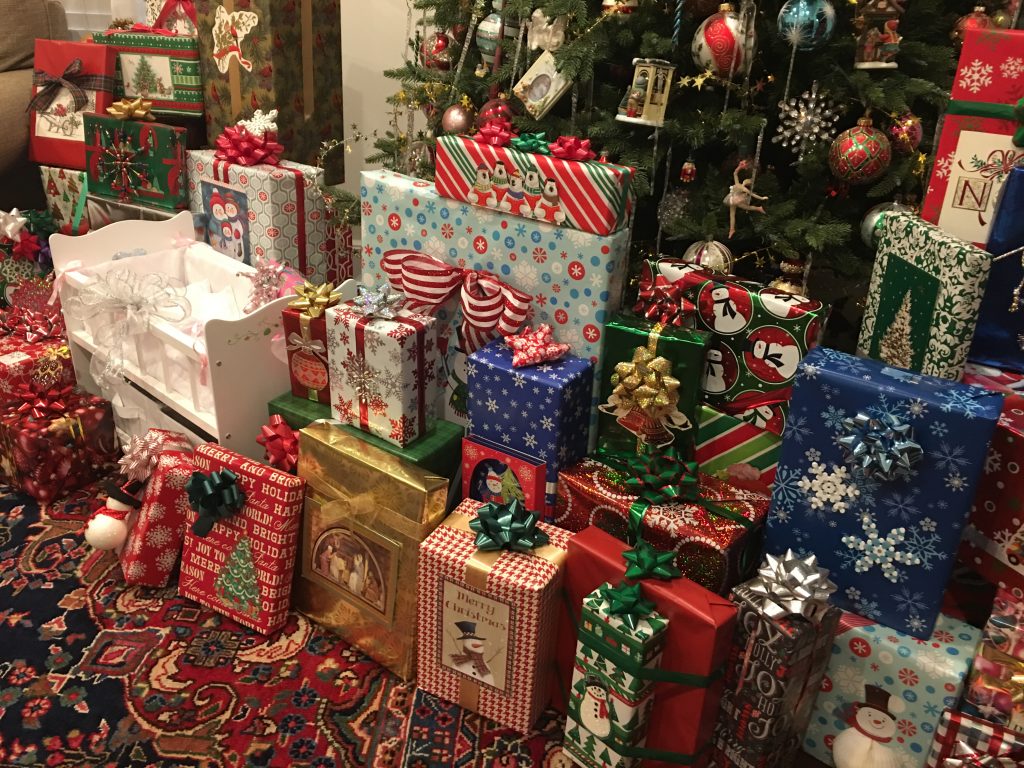 I got a lot of nice gifts including this great sweatshirt that says "If it's snowing, I'm not going!" (Which, by the way is 100% true!) But the best gift was having everyone over for the day.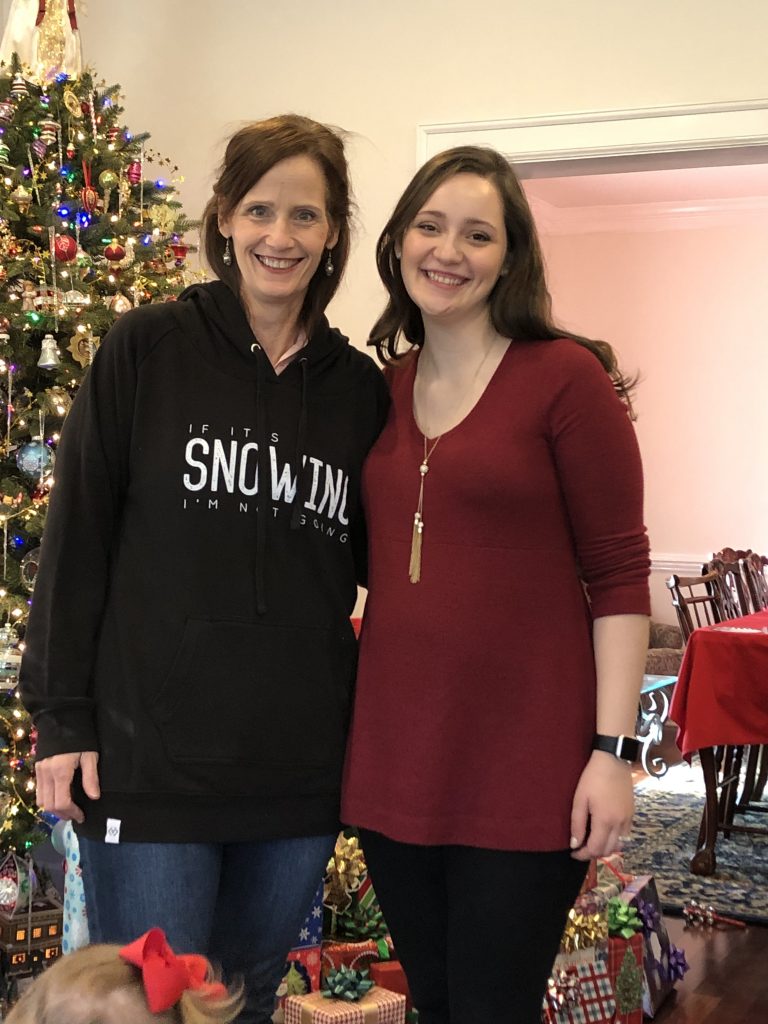 Here's the whole crew!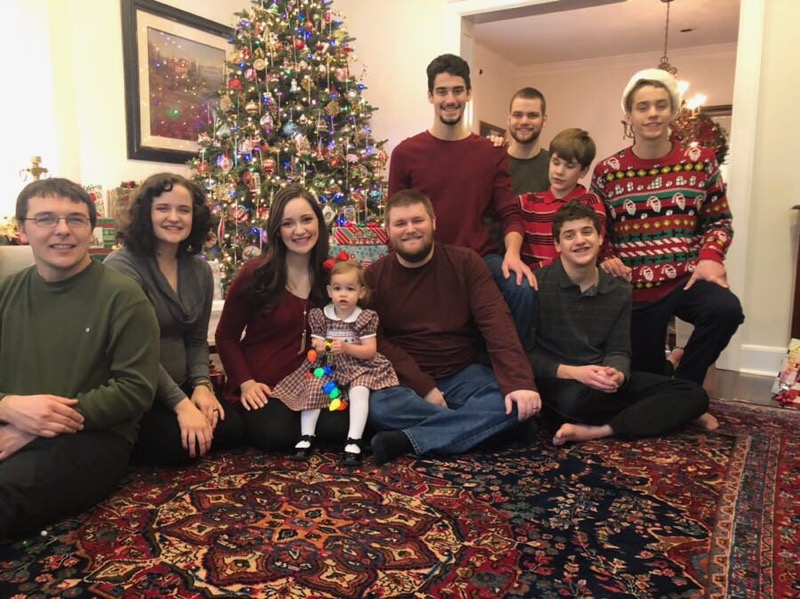 And then before I knew it the calendar turned over to 2019. It all goes by so quickly. I got involved with school, robotics for the two younger boys, 4-H for all the school aged boys, and started talking about college graduation with my oldest. Time flies.
Both the girls are expecting, so John and I will have three grandchildren soon. Grace (on the left) is due in April with a little girl and Rachel in June with a boy.
And the five boys keep me busy in various ways.
My oldest son (in the green) is an engineering major in college and graduates in May. My next oldest son (who is 6'6″) in the burgundy shirt is a history buff who loves Call of Duty and karate. He graduates from high school on the same day as his brother does from college. (Yikes!) My next oldest son in the ugly Christmas sweater is a math whiz and is always cooking up things for the others to do. My 2nd youngest son (sitting in the gray shirt) is a sweet child who likes to read, keep the peace, and play Legos. Finally, my youngest son is also a math whiz, loves to play with his brothers, and is full of energy.
And of course, I'm very blessed to still be in love with my husband John after almost 32 years of marriage. I know, I got married when I was like 12 or something. 🙂
I still homeschool the younger four boys. In fact, this is my 19th or 20th year of homeschooling. I guess that makes me a veteran of some kind.
And now it's mid-January. Some of the kids are doing robotics and that is a lot of fun.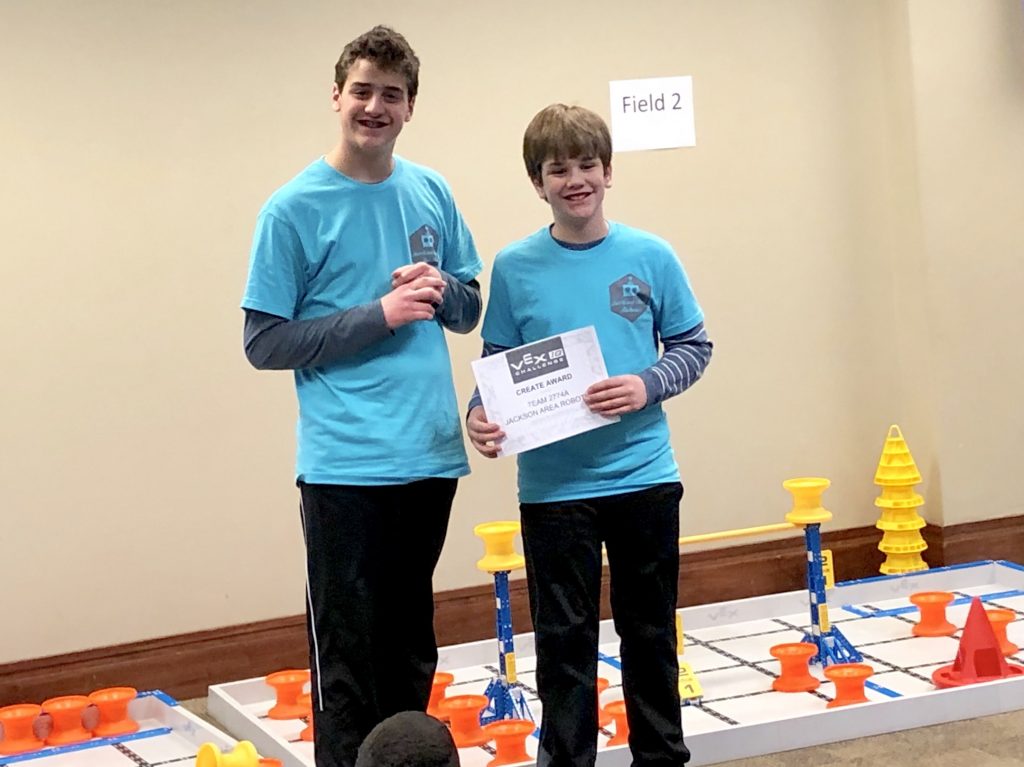 In the midst of the busyness I realized I missed reaching out to people to share my life, my family, how I stay healthy, and see how you all are doing. So to that end, I've restarted my website and will be putting up archived content as I have time.
Remember to follow me on Instagram (follow me @diane_carbonell) as well as Facebook!

I hope you will follow me on Facebook, Instagram, and subscribe to article updates. Look out for some exciting opportunities to connect further soon! Diane