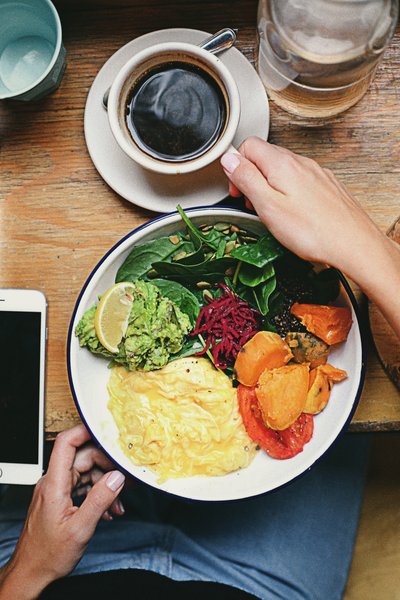 Just because you are doing something good doesn't mean that everyone else is doing something bad.
I've seen a lot of chatter on websites and even had some "real life" discussions with people about the concept of "food snobbery." At first I didn't even realize what they were talking about, but the more I read and listened, the more interested I became.
I've always associated snobbery with social position, appearance, ethnicity, wealth, etc. but not with food. The more I thought about it though, the more I felt like there probably is such a thing as food snobbery.
I found an article on the Coloradoan, which was written a few years ago. It referenced a survey conducted by the U.S. Farmers and Ranchers Alliance that seemed to indicate that "food sources" are now a status symbol, with higher income families feeling more knowledgeable about food and lower-income families feeling less knowledgeable about food and feeling like they do not have the money or time to understand more about healthy food.
There is a perception that ordinary grocery store foods are considered less worthy of our food dollars and that only foods found in speciality shops are truly healthy for us. In a lot of ways that is true because it is rather difficult to find non-GMO foods, organic foods, and an abundance of choices at ordinary grocery stores. However, for a lot of people in America, shopping a regular grocery store, or gasp – Wal-Mart, is their reality.
It's my reality.
Food snobbery does nothing to help us solve obesity but instead places unnecessary barriers to people who either can't afford to shop at Whole Foods (or a similar store) or who do not even have that choice. When I was in New York for the Sabra blogger event a while ago, the group was talking about food (of course) and someone asked where I shopped. I said, "Wal-Mart, Sam's Club, and Kroger." They just looked at me in disbelief. Not in a snobby way, but just surprised.
I went on to explain that in our town, that's all we have. Period. I, as a 150 pound loser and weight loss blogger, have to shop at the stores I have available because I can't drive 90 miles to the nearest Whole Foods nor could I even afford to do all my grocery shopping there.
Instead, I do my best to buy healthy foods at my local grocery store, have a garden where we grow a lot of our own vegetables in the summer, and shop the farmer's market in our town when it is open. I do my best.
Do I think that non-GMO, organic food should be more accessible and affordable to me and everyone else in America? Absolutely yes. But until that happens, I wish we could lose the tendency to look down our noses at people who must shop in a "regular" grocery store and help educate people on how to make the best choices possible.
I've talked to a lot of people who tend to throw up their hands and say, "Well, I've been doing a lot of reading and I just can't afford $4.00 a pound for organic apples or $4.00 a pound for hormone-free chicken." They feel defeated and go back to eating Hamburger Helper because it is what they know and what they feel as though they can afford.
Food snobbery often hurts people who can ill afford to be hurt. The underprivileged, the people who do not understand nutrition, and the children of parents who have never been taught how to shop for and prepare healthy food all suffer.
Education on food and nutrition help, being a food advocate helps, and every little bit you can do for your family helps. We all deserve healthy food free from chemical interventions no matter our social status or hometown. And because we all deserve it, we should not look down on people who either do not understand what a healthy diet is or genuinely have to make do with the foods they have available in their location.
Food snobbery helps no one. I'd encourage you to share your knowledge of healthy eating with people in your life who do not understand what that even means, join or support groups who fight for transparent labeling of our foods, and contact your local, state, and national representatives and tell them that you care about the food you feed your family.
What do you think about the tendency toward food snobbery? Does it help the conversation or hurt? Diane