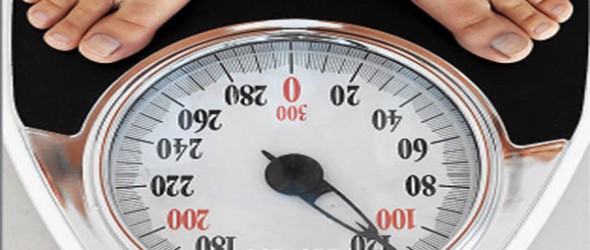 I gave up on almost every diet I ever tried. From Weight Watchers, to random magazine diets, I never followed through. I always had some excuse for quitting, but by far my most common excuse was that my weight loss attempts had stalled.
Truthfully, this could have been just after five days of dieting, or it could have been after several weeks. I liked the scale to keep moving. And quite frankly, if you are trying to lose some weight, who doesn't?
If quitting isn't an option, what should your reaction be you hit the inevitable plateau. Like everything in life, you have a choice.
You can quit (my unfortunate choice many, many times)
You can keep doing what you have been doing
Honestly evaluate what choices you have been making
Be patient
You can change things up
You can go eat some chocolate
Any of these are an option, and there are countless others. I'd encourage you not quit, or eat chocolate. Instead, look at Options #2, #3,  #4 and #5, as possible ways to get yourself through the times when the scale seems stuck. With weight loss, nothing is static, and nothing is set in stone. Unfortunately, what worked for the first 10 pounds, may need some tweaking for the next 20.
When I initially started losing weight the last time, I mentally prepared myself  for the fact that my weight loss wouldn't continue on a "perfect" curve, but would rather have some dips and valleys along the way. That mental preparation really helped me when the plateaus came. And when they came, I started out with Option #3 – I forced myself to be honest with the choices I had been making. There were times when I had starting slacking up and had allowed extra food to creep in here and there. If that was the problem, I fixed it, and I did see the scale start to move again.
Since I had such a large amount of weight to lose, I got plenty of practice dealing with plateaus. If fixing some bad eating habits didn't solve the problem, then I moved on to one of the other options. Sometimes I just tried to keep making the good choices I had practiced. In that case I had to be patient. But sometimes, even with patience and good choices, the scale wouldn't budge. Then, I had to change things around.
This was where the rubber met the road for me. It took some extra work to mix things up so that I could continue on towards reaching my goals. Here are some things I tried. Usually either one, or a combination of several worked.
Changed up my exercise, either the type or intensity, or both
Cycled the calories around (read more here)
Changed the nutrient level of my diet (either more carbs, or more protein) on any given day
You see the common denominator? Change. Sometimes to have success you have to change things around! I'm not saying that plateaus are easy to get through, because they are absolutely not. But don't let the plateaus that will come along get you so frustrated that you stumble on your journey to get healthier!  How have you handled the plateaus that weight loss brings? Any difference now, as opposed to the past?  I'd love to hear your ideas.    Diane