We got back from a short vacation at the beach the other day, and as I posted on my Facebook page, I didn't gain a single pound.
Here's a picture of all the family busy doing something on the beach. I, of course, was taking the picture!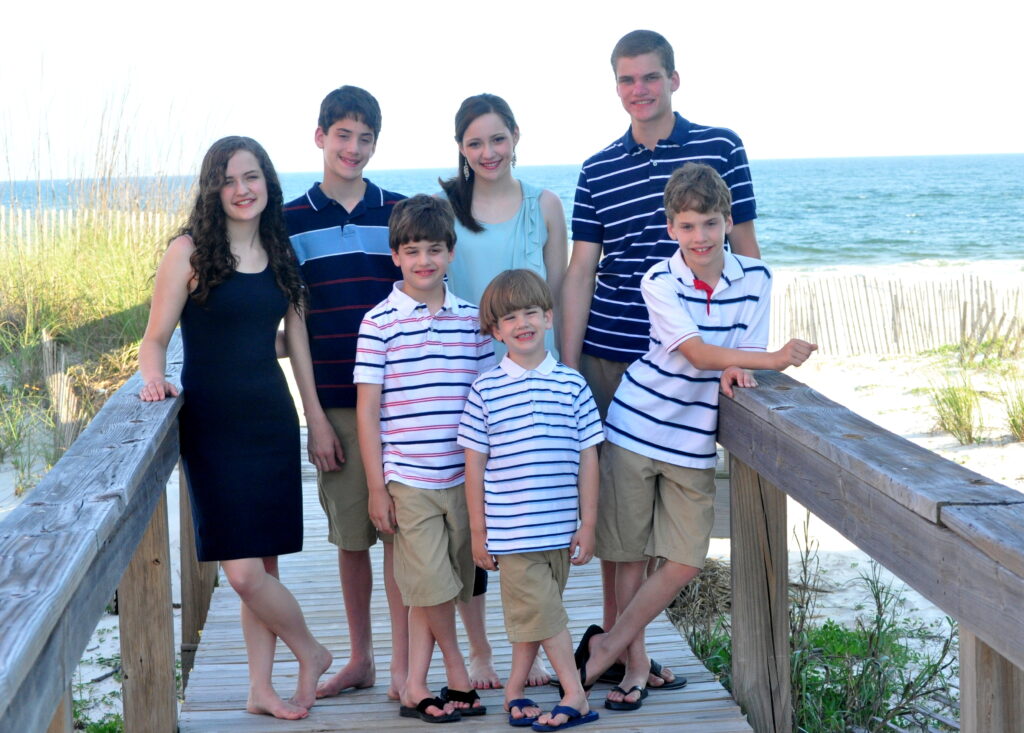 The vacations I've taken these past 15 years in weight maintenance look very different than the vacations we took when I was obese. When I was obese, vacation time meant vacation from chores, vacation from work responsibilities, and vacation from any semblance of healthy eating.
I headed off to vacations back then with the car loaded full of "vacation snacks" such as Rolo candy, Reese's peanut butter cups, cookies, chips, and chocolate covered raisins. I chose these snacks because they were easy to eat in the car, although we did have to eat the chocolate quickly because it could melt. 🙂
Once we arrived at our destination, I would eat whatever I wanted with abandon. Restaurant meals with 900 calories were not unusual and desserts after the kids went to bed were the norm.
Oh, and did I mention that 90 percent of the time when we went on a little vacation, I was also dieting?
Vacations were one more reason to quit or temporarily postpone my diet.
So what changed when I lost 150 pounds? Well, in short, I realized that vacations were for rest and relaxation, but were not a total vacation from healthy eating or from regular exercise.  As a bit of proof: Here's a rather far away picture of me walking last week at about 6:30 a.m. before it got unbearably hot. (I've tried walking on the beach but find it hard to go fast!)
Here are some of the things that have changed for the better:
When we go on vacation now I pack a healthy variety of snacks for each car. (Yes, we are such a big family we take two cars on vacation!) Raisins (not chocolate covered), homemade granola bars, fruit, and homemade goldfish crackers are the choices. No chocolate, no chips, no junk food in the car.
I also pack our lunch to not only save money, but to eat healthy while on the road. Sometimes we stop and eat at a rest stop and other times we pass out the lunches and keep on driving. Either way, I feel good about what I'm feeding myself and my family.
While we are at our destination I do my best to plan what we will be eating. Sometimes we are at the mercy of our hosts, but oftentimes they ask me what the kids will eat and I simply give them a list of the meals and foods we normally eat. And then, of course, I also offer to help prepare them because most folks aren't comfortable cooking for a crowd!
If we go out to eat, I still choose carefully and avoid the pre-food restaurants love to bring to the table. I focus on the time with family and friends and less on the food.
I also plan for exercise and have found there are very few destinations where I cannot find a safe place to walk or a decent gym to work out in.
I made the switch in my head from vacations being a time of "vacation" from healthy eating to simply being a vacation from some of life's responsibilities.
Healthy eating is part of who I am and I don't need to take a break from it.
Now, some of you may be wondering if I have any "food fun" while on vacation. The answer is "Yes," if I want to. Sometimes I will have a dessert that I love and other times I don't. But I never feel deprived.
Weight loss success and continued weight maintenance on vacations comes down to your attitude and making smart decisions. I'd encourage you to really plan ahead for vacation time and decide in advance how you will handle restaurant meals, car snacks, and even meals at friend's houses.
How do you handle vacations? Has it changed for you? Diane